Summer family holidays at Völs am Schlern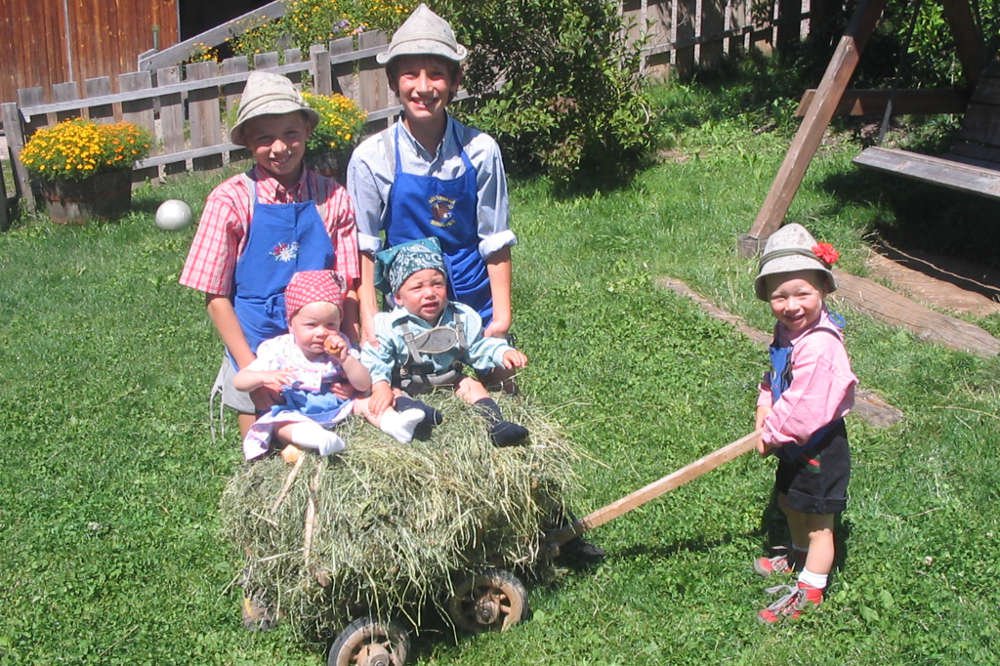 Our farm offers a lot of new discoveries to your children. There are plenty of room to romp and play equipment. For the little ones there are a pedal tractor, swing, sandpit, slide, playhouse, large and small animals. For older ones, there are a tree house, table tennis, slackline, and various board games. Especially for families with children Schlern area has a lot to offer. Our farm is a family run business. Since we have 5 children of our own, we exactly know what family vacationers need. While you relax on the terrace or the blooming meadow in front of the house, the kids can blow off steam in the playground with their new playmates, use the tree house or help us in the barn with feeding the animals or milking the cows. But there is also a lot to do all together. In addition to the typical summer activities such as swimming in Völser Weiher, hiking, climbing in the Dolomites and cycling, we have some very special offers for the summer for you.
A lot of local and regional add up to the summer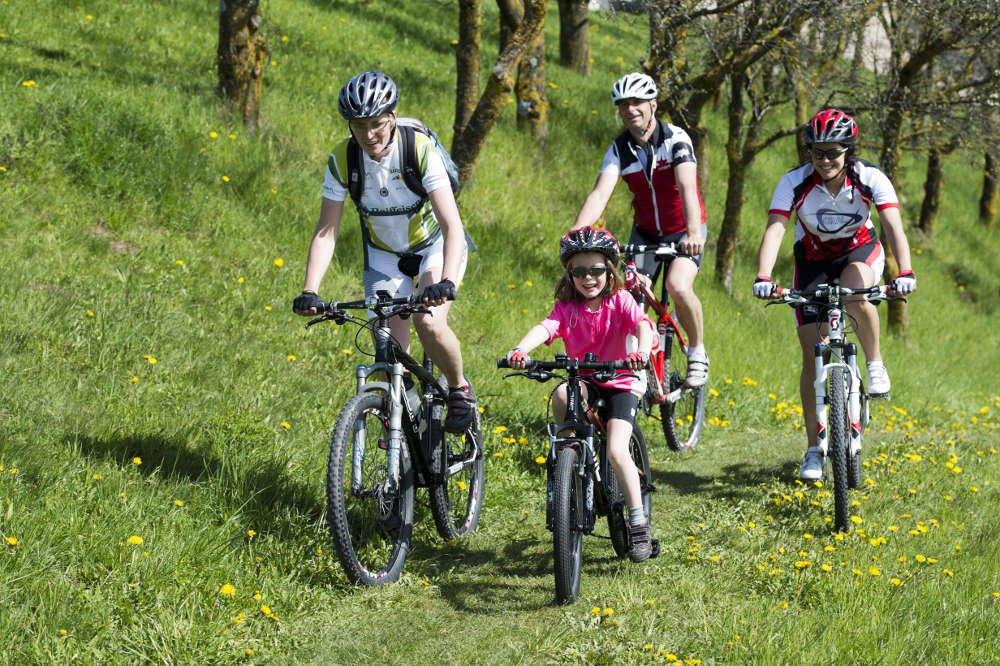 In summer, many small and large festivals are celebrated around Funtnatscherhof. The Great Summer Night Festival in late July with large fireworks and dance music is one of the biggest festivals. On 15 August there is Voelser Kirchtag with procession in the morning and a big parade in the afternoon. Enjoy the lucky dip, concerts of various music bands, grill events and South Tyrolean specialties such as the Völserer Kirchtagskrapfen and the Strauben.
Farm experience not far away from Seiser Alm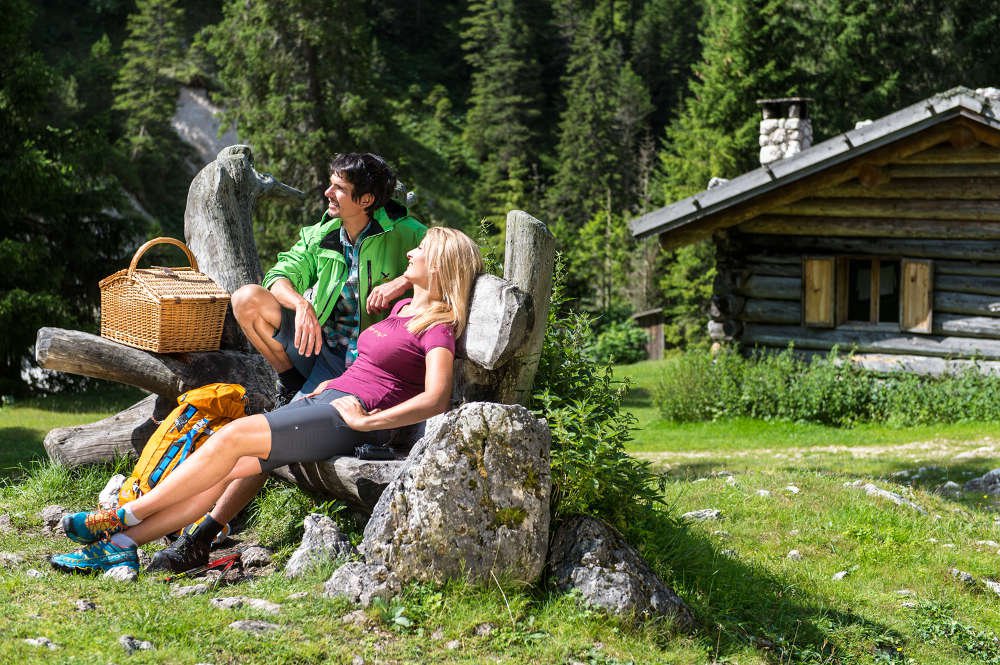 In our small community of Völs am Schlern you can take part in a lot of activities. In the farm's adventure week, for example, the family visits several courtyards around to learn about the home-manufactured products and to find answers to exciting questions like "How are horses shoed?" or "How is corn tunred into flour?" or clarify "From cow to milk". Of course there are all sorts of delicacies to taste.
Witches' charm on Seiser Alm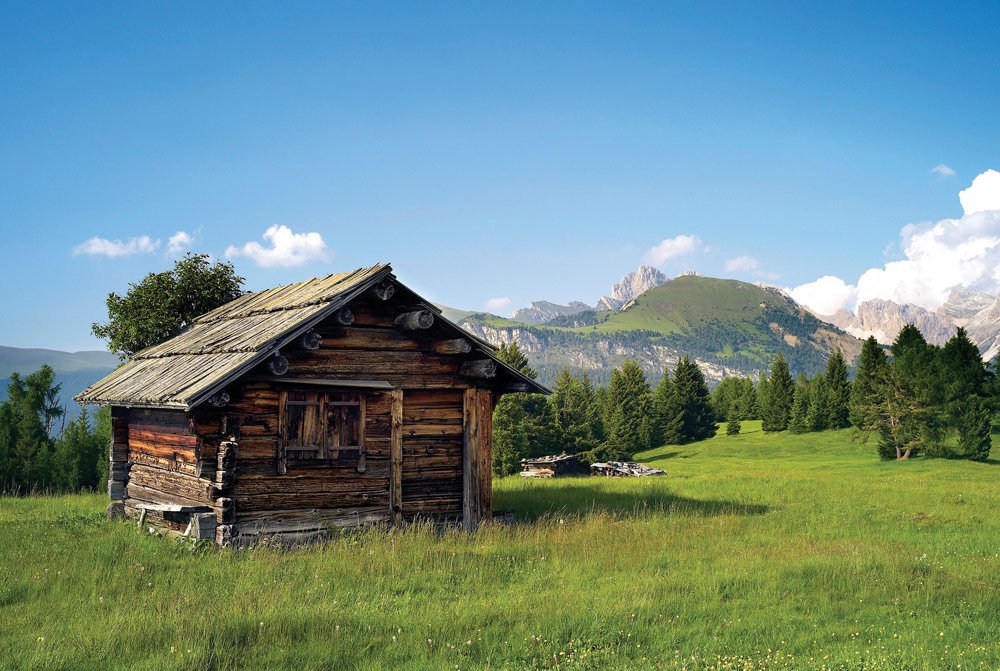 Our good "witch" Martha takes young and old ones to mysterious places on Seiser Alm, knows all the herbs in the forest and has some interesting stories to tell. Along witch walks across Puflatsch and Schloss Prösels you can learn something about interesting places in the Schlern area, including the Witches' Benches where you might still encounter Schlern witches.
In Natural Park Schlern-Rosengarten, the whole family can be trained to become Dolomitenrangers. In a three-day course you learn a lot about animals and plants of the Dolomites, UNESCO World Heritage. Even at night there is the possibility to watch the nocturnal animals such as the bat.