Experience everyday life on the farm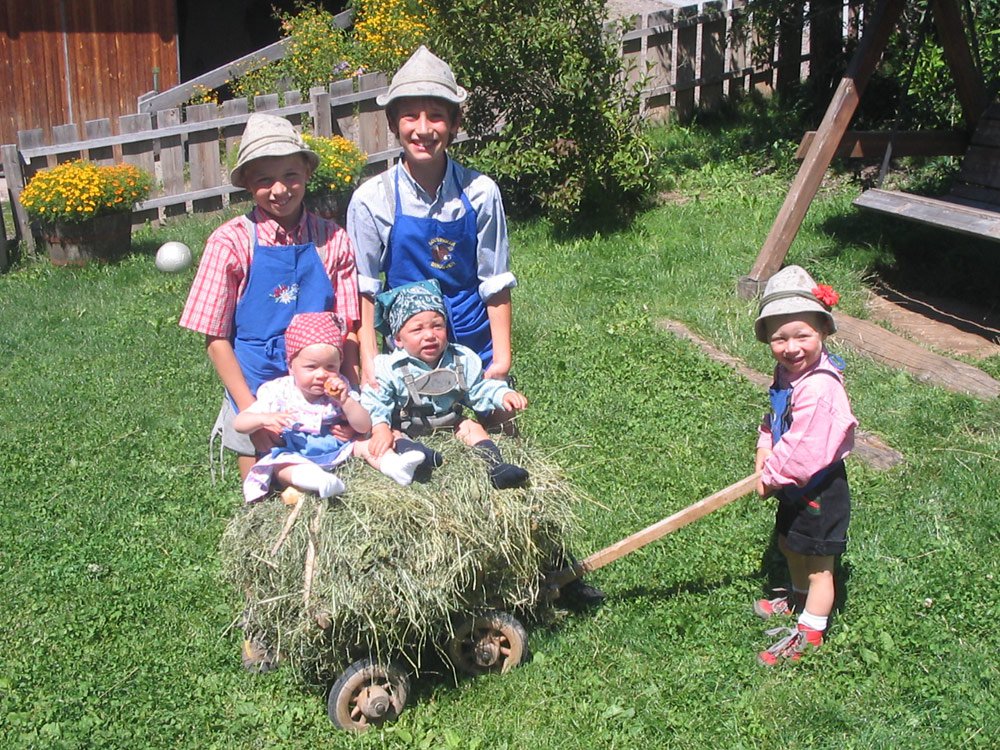 While children play at the farm or help the farmer feeding the cows, parents can relax on the terrace enjoying the wonderful panorama.
table football, tree house, sand box, slide, swing and much more wait for our little guests.
Sit on our hollywood swing and enjoy the quietness, looking at the birds and forgetting your everyday life.
If you are lucky, you will assist to the birth of a little calf.
At our farm there will always be new animals to be seen.