Your relaxing farm holidays in Völs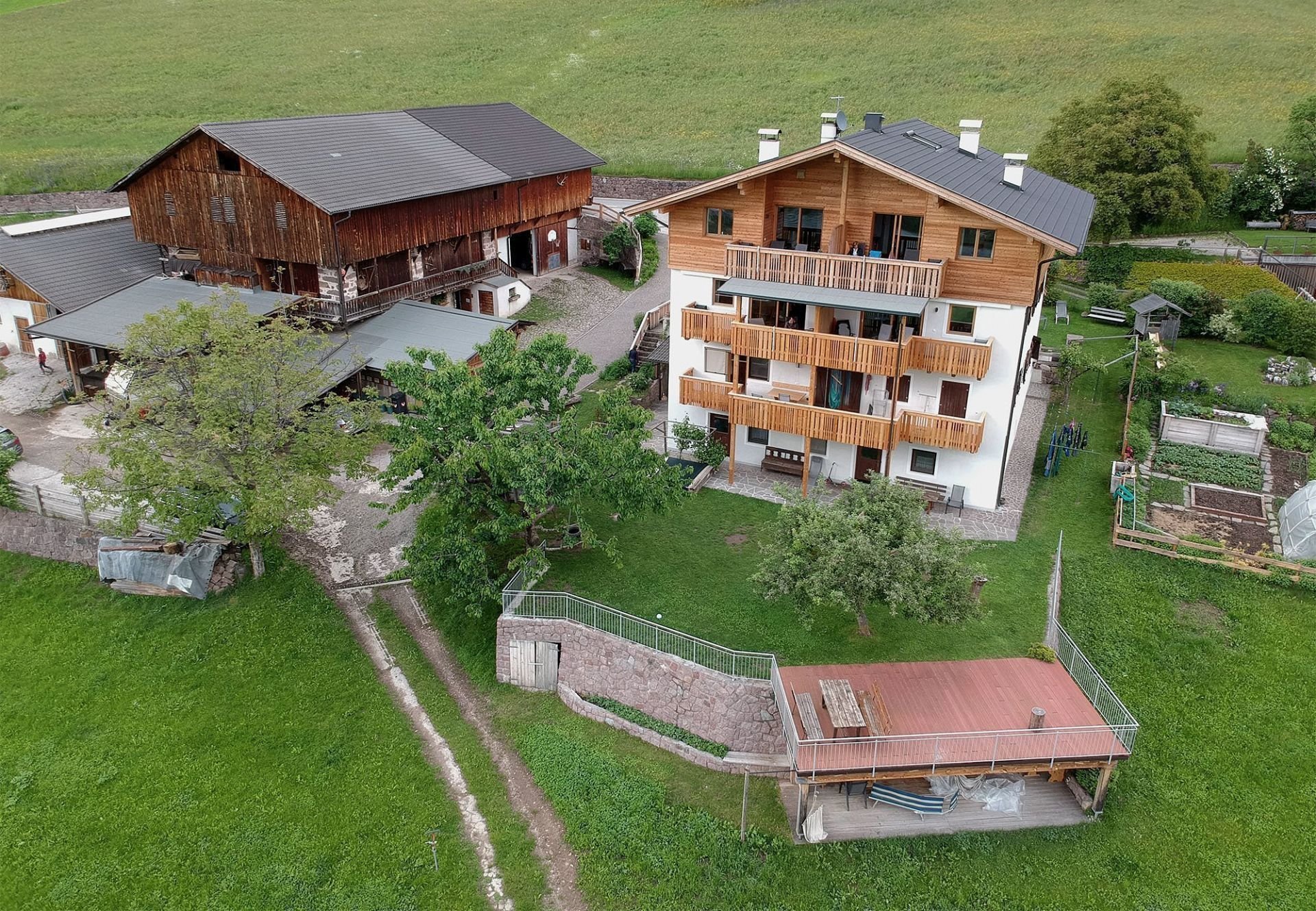 Far from the noise of the city, where the night is still quiet and clear, our Funtnatscherhof is located in Völs at 900 meters above sea level, surrounded by the nature of the South Tyrolean mountains. Our traditional farm was first mentioned in 1351, when still as fiefs it belonged to the cathedral chapter of Brixen. In addition to the full-time farm this is also a guest accommodation that combines the natural life on the farm with the desire for a relaxing, active and family vacation. Our apartments have been renovated to provide all comforts which you need for your dream vacation. It offers rooms in solid wood, where you will spend your holidays in a cozy setting.
What makes us so special?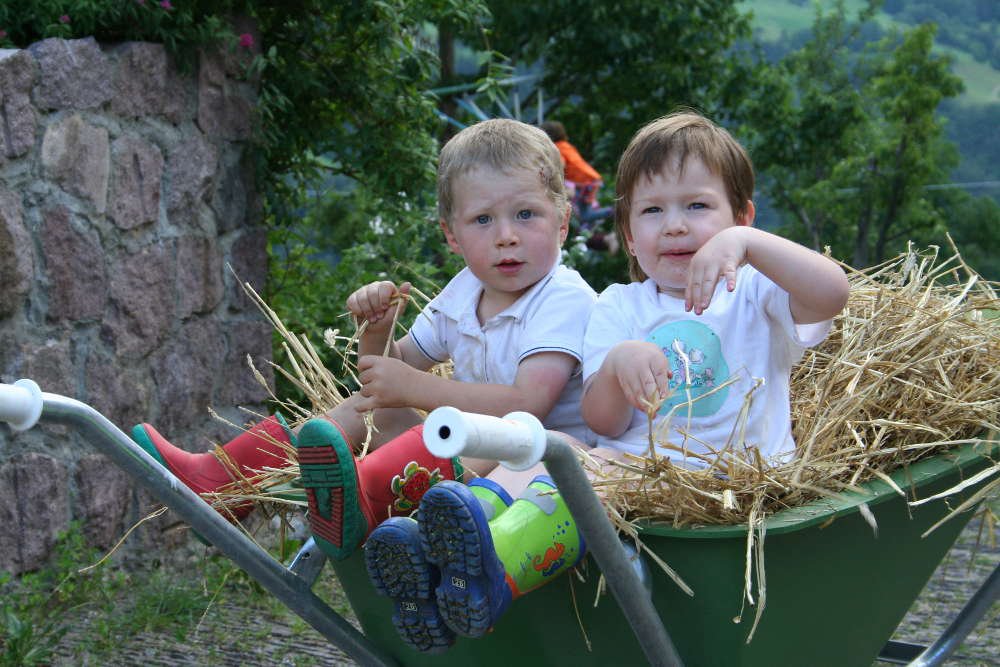 At the Funtnatscherhof in Völs many products are home-produced. That means every day fresh eggs, milk, yogurt, jams, juices and buns get delivered right to the door of your apartment and available in the farm shop. We invite you to help us feeding the animals in the barn – this is a special experience not just for the kids!
Völs benefits from a quiet location on a high plateau, covered with wild flowers and grasses. The healing properties of these plants was early recognized and used in "hay baths" for locals and health conscious guests. Just 5 minutes from Funtnatscherhof, you can enjoy a hay bath or have a visit to a sauna, you will get more information locally.
We present you some interesting offers
The South Tyrolean mountains are a special experience every season, which is why we have come up with various offers for you. These include packages for golf weeks, climbing courses and discount weeks as well as farm walks, witchcraft for children and the South Tyrol Mobile Card.
In winter there are exciting highlights and events such as SUPERSUN weeks, SUPERKIDS weeks, cross-country skiing fever, snowshoeing in King Laurin Hiking Empire, Almromantik, just to name a few.
We can assist you in planning a fun-filled and exciting vacation on our farm. For more information about our services please check the seasons pages.