Comfortable apartments at Funtnatscherhof in Völs
The imposing walls of Schlern, a prominent mountain in the Dolomites and simultaneously a symbol of South Tyrol, stand in front of the Funtnatscherhof. About 20 minutes from Bolzano, on the edge of Isarco Valley at 900 m altitude there is Völs am Schlern, a quiet place, which is known as a modern resort with rural charm not only for nature lovers. Our new renovated apartments at Funtnatscherhof are the ideal starting point for hiking, climbing, mountain biking and all kinds of winter activities. Our farm is located in a quiet, sunny and central location. Many shops, a bakery, a pharmacy, bars, restaurants and pizzeria are just 10 minutes' walking away. Only less than 1 km away are the toboggan run, the bus that takes you to the next hiking or ski destination and Völser Weiher, one of the most beautiful lakes for swimming of Italy. This was recently awarded for its water quality and beauty of the landscape that surrounds it.
Experiencing the every day life on the farm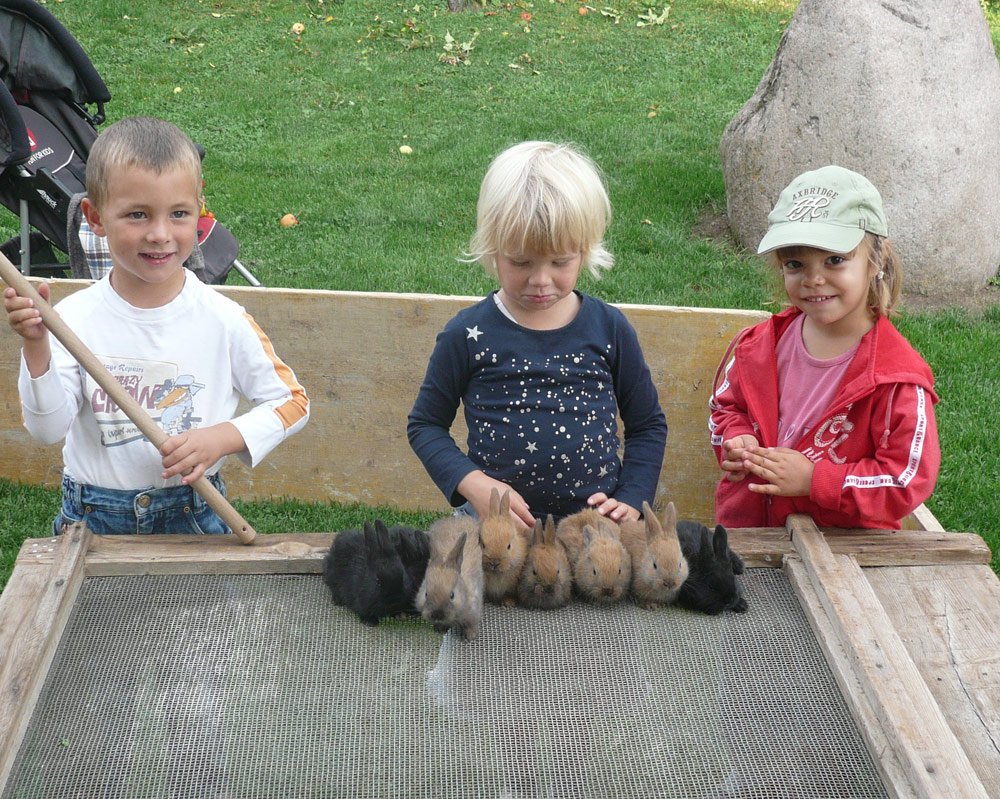 Whether you want to spend your holiday with your children, your friends or your partner, our family-run house awaits you in every season with individual care. At Funtnatscherhof in Völs we offer you fresh and homemade delicacies every day. You can witness, how food, such as milk, is produced. We are happy to invite you and your children to feed the animals in the barn, to milk the cows with farmer Thomas or help the farmer's wife Paula with the preparation of tasty yogurt. Together, we also look whether the hens have already laid an egg.
Of course, your four-legged friends are welcome at Funtnatscherhof, apartments Schlern and Tschafon are ideal for them.
Apartments with each comfort at Völs am Schlern
We have new renovated three apartments and adapted them to the needs of our guests. Two of the apartments are made of solid timber and fitted out with Thoma walls – a guarantee for healthy living. During your vacation at the Funtnatscherhof the patented, called Holz100 design lets you feel the energy and magic of trees, so the recovery effect is given absolutely. You have the choice between various types of apartments, all equipped with a spacious kitchen and terrace. In the morning we serve a full breakfast on request directly to your apartment. Furthermore, we offer you fresh eggs, milk, yogurt, jams and juices in our farm shop.
When is the best time for holidays at Funtnatscherhof?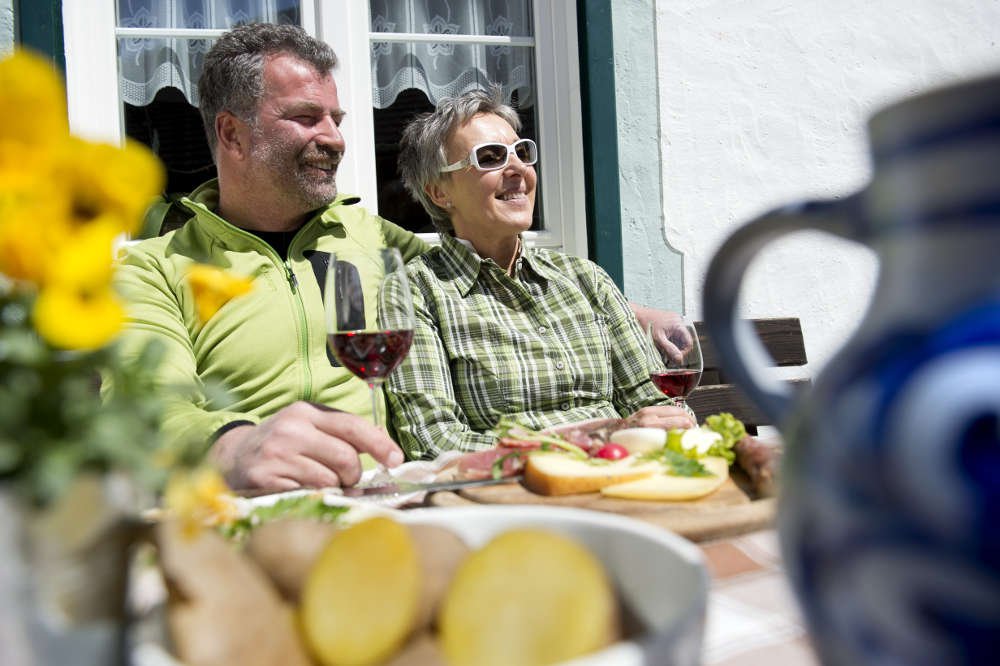 Throughout the year we have got interesting offers for you at Funtnatscherhof. You can decide whether you're in the mood for exciting activities or would like to enjoy the tranquility of nature every day. We will be glad to assist you with planning your holidays; you can count on our advice when selecting the individual trip for each day and finding the right program for your dream vacation. Numerous sports facilities and attractions are located near our farm, including countless hiking trails, a golf course, ski slopes, cross-country skiing, sledding and ice skating on Völser Weiher.
Hiking and snowshoeing are the ideal activities in summer and winter on miles of trails. A must in winter is to visit one of the many Christmas markets in the surrounding cities of Bolzano, Bressanone and Merano. With the travel card, which you get from us, you travel free on all public transport.
Invalid Displayed Gallery